The contributions presented here cover the various projects I have built using the Philips EE system based on the collection I gathered throughout more than twenty years: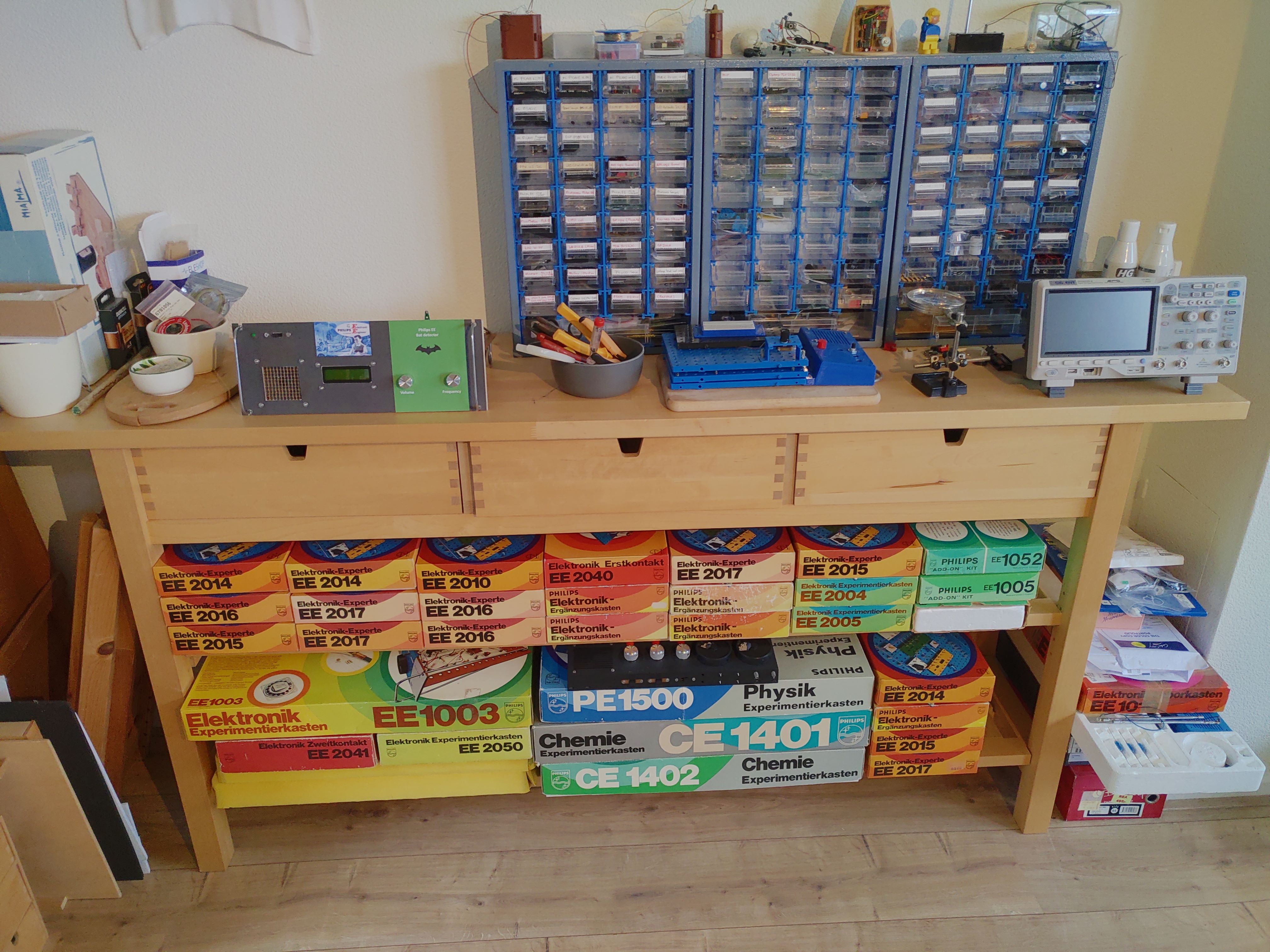 Here I provide for all design information (electronics diagram, layouts etc.) as well as information on experiences, improvements etc. that may be useful to other enthusiasts of this system. You may click on the title or "read more" to read the full article. Enjoy! 
---
Tor Gjerde has published his .fig templates for generating breadboard layout files. I have used these extensively to give my projects that official Philips EE look that is virtually indistinguishable from the original Philips EE versions. His templates are published on his website: Link Tor Gjerde . These published templates as well as his EE2003 diagrams are in XFig metric size units. He appears to use XFig for creating his diagrams, not WinFig - which I use.
Regarding WinFig (MS-Windows) - XFig (Linux) interoperability of files it appears that the use of the Imperial instead of Metric units has the advantage of giving exactly the same results on printing, whereas in Metric format a correction is needed when WinFig is used. The background is explained by the author of WinFig (Andreas Schmidt) in detail on his FAQ page under the section "Drawings that were created with Xfig using metric units (cm) are slightly smaller in WinFIG". As a conclusion he states: "You can avoid all that trouble by using imperial units only". 
Therefore, here follow the links to the Imperial versions of Tor Gjerde's template files (which he does not publish in the mentioned link but which I received from him):
In addition to these, I derived two extra templates:
Read more: WinFIG - XFig layout files: Maintaining Interoperability